WHERE'S ROBOT?
At last I got out of Hospital and I wanted to go straight home to Aotearoa, because I felt really homesick, so I caught the first plane out of there.
Do you know what was the first thing I wanted to do? I wanted to go back and show that horrible, rude deer my wonderful fixed nose!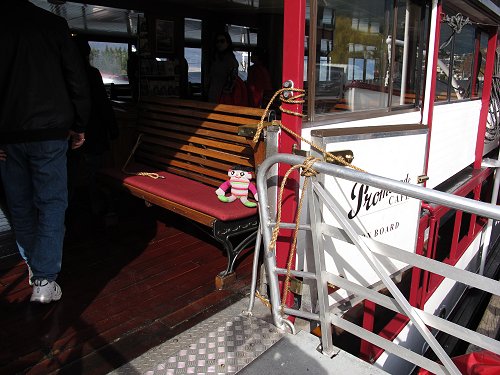 Now when people smiled at me, I didn't think they might be laughing at my nose. It was much better.
I went exploring around the boat. I looked out the window - I always look out to see if my family might be somewhere near, but I've never seen them again.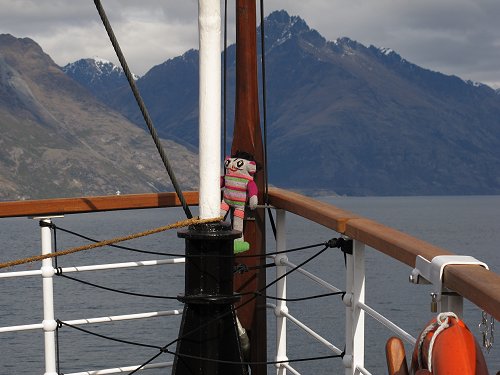 Then I went right to the front of the boat and climbed up on the railings. I actually nearly fell off when the Captain blew the huge whistle, because I got such a fright, so I got down again pretty quickly and went and sat on a proper chair.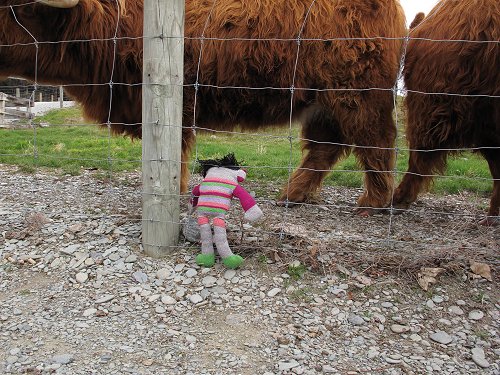 When we got to the other side, the deer wasn't even there. Oh well, never mind. I talked to some hairy cows instead. I don't think they could even see my nose, because their faces were covered in all that hair. They had huge horns, so I didn't stay by the fence for very long.